ROAD AND INTERMODAL TRANSPORT
OUR ORGANIZATION
INTERMODAL TRANSPORT
120 mono-compartment tank containers ranging from 28,000-32,000-34,500-35,000 Litre capacity. All capable of carrying liquid foodstuffs even those in the ATP regime, the units can be heated and pressurised as well as offering ground control (unloading loading from tank base). This solution speeds up transport by offering enhanced guarantees of speed and safety.
ROAD TRANSPORT
We have 15 road tankers with load capacities starting from 35,500 Litre in 4 compartments all of which are equipped with auxiliary heating, are pressurizable and have a fixed washing system.
PERMANENT TRACKING
Our organization is able to offer a real-time tracking service on all vehicles (Tractor units - Semitrailers - Container Carriers and Tank Containers), all autonomous and which make use of satellite tracking systems and route control with the possibility of alarm for interruption of the signal. (Anti jamming system).
CONTAINER HANDLING FOR THIRD PARTIES
We also carry out the container handling service for 20' 30' containers for third parties, to and from the ports of PUGLIA, LOMBARDIA, VENETO, PIEMONTE, LIGURIA.
HANDLING AND STORAGE OF TANK CONTAINERS
Our location is equipped to carry out the handling and storage of third-party tank containers with the possibility of washing and/or heating them. We have 25 dedicated container carriers for the transport of tank containers, with easy access for loading and unloading operations.
The site also offers a 7000 square metre paved forecourt, with office annexes and 2 indoor tank washing tracks and one outdoor. Conveniently located next to highway SS16.
PERSONALIZED INSURANCE POLICIES
We provide personalized insurance coverage of the goods transported according to the customer's requests. The policies, issued by the primary insurer, cover up to the maximum guarantee of non-delivery for each case.
INTERNAL CLEANING OF TANKERS AND TANK CONTAINERS
Rubino RS entrusts the internal washing of its tanks and tank containers to the division called Transiberiana Services, which specializes in: INTERNAL TANK WASHING - STEAM CLEANING - DEPO SERVICES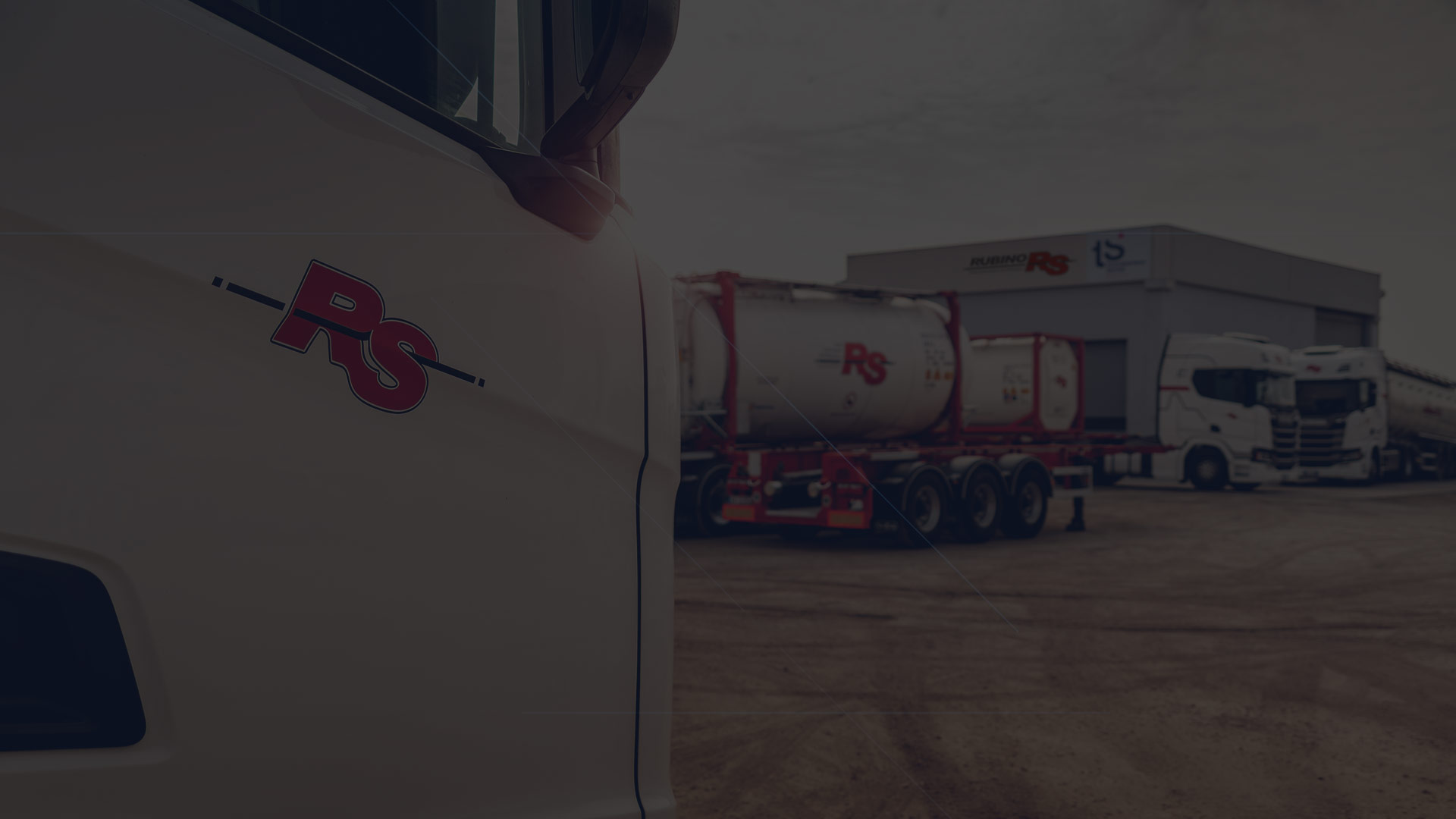 INFORMATION AND ESTIMATES
AVAILABLE ON REQUEST